The Rocking Horses are on the road again!
Our fine wooden Rocking Horses are on display with a selection of fantastic accessories at the Northland Field Days at the start of March and then on to the Kumeu Show a couple of weeks later.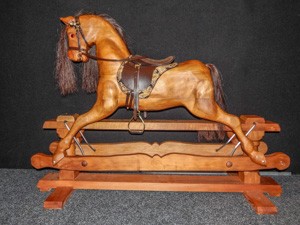 Come along for a great day out and check out our hand crafted Rocking Horses in all their glory and maybe even take one for a test rock!
The Northland Field Days run from 2 – 4 March at the corner of Awakino Point East Road and State Highway 14, Dargaville. The Kumeu A&P Show runs 11 – 12 March at the Kumeu Showgrounds on Access Road in Kumeu. See you there!